Pronunciation: [SHNIHTS uhn NEHP]

A Pennsylvania Dutch dish of dried apples that are soaked in water before being cooked in that liquid with ham. Spoonfuls of batter are added to the cooking liquid to make dumplings.

From The Food Lover's Companion, Fourth edition by Sharon Tyler Herbst and Ron Herbst. Copyright © 2007, 2001, 1995, 1990 by Barron's Educational Series, Inc.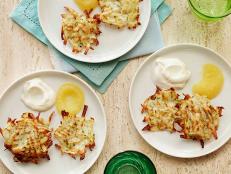 Enjoy traditional Hanukkah foods without any frying.
Sandwiches are never boring when you think beyond the bun.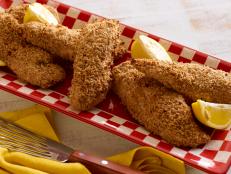 Trisha Yearwood turned baked-not-fried chicken breasts into the crispy, crunchy, golden chicken pieces you'd expect after giving them a dip in the deep fryer.