A fluffy, meringue-type frosting consisting of egg whites, sugar, cream of tartar, water and vanilla. The mixture is beaten constantly in the top of a double boiler over hot water. When stiff peaks form (a process which, as the name suggests, takes about 7 minutes), the frosting is done.

From The Food Lover's Companion, Fourth edition by Sharon Tyler Herbst and Ron Herbst. Copyright © 2007, 2001, 1995, 1990 by Barron's Educational Series, Inc.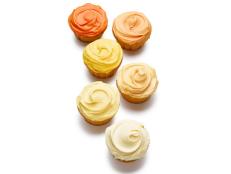 Make frosting in amazing new colors — with just a basic box of food coloring.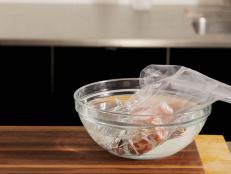 Flip through our guide for defrosting meat, then watch our how-to video.