From The Food Lover's Companion, Fourth edition by Sharon Tyler Herbst and Ron Herbst. Copyright © 2007, 2001, 1995, 1990 by Barron's Educational Series, Inc.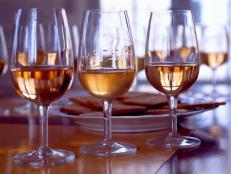 Thanksgiving can bring out the worry. Happily, there's one area that doesn't require excessive concern, and that's wine presentation. Here are my stress-relieving tips: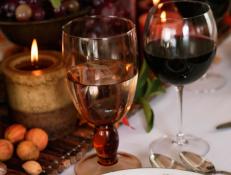 Be the wine hero of Thanksgiving by bringing the perfect bottle — use our tips and wine pairing ideas.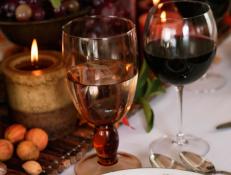 One might assume different shadings of bird would pose a pairing problem, especially once you factor in the cranberry-yammy-beany caravan that trundles across the table. Not so: There are several wines that bridge the Turkey Day food gap.