Though this traditional African-American fare has long been popular in the South, the term itself is relatively new (circa 1960). The expression "soul food" is thought to have derived from the cultural spirit and soul-satisfying flavors of black-American food. Some of the dishes commonly thought of as soul food include ham hocks, grits, chitterlings, black-eyed peas and collard greens.

From The Food Lover's Companion, Fourth edition by Sharon Tyler Herbst and Ron Herbst. Copyright © 2007, 2001, 1995, 1990 by Barron's Educational Series, Inc.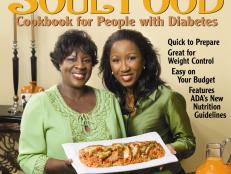 Good old soul food is famous for drowning in fat, salt and sugar. Thank goodness for soul food expert and registered dietitian Fabiola Gaines who tells us how to lighten up soul food without compromising taste.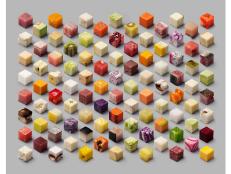 Food may never have looked at once so exposed and so elemental as it does in "Cubes," an image created by Amsterdam-based visual artists Lernert & Sander.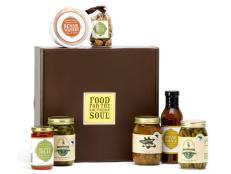 Win the Food for the Southern Soul Pantry, a taste of lowcountry South Carolina cooking in a box!