A product made by treating soy milk with live (friendly) bacteria, just as yogurt is produced. Soy yogurt has a flavor and consistency that simulates that of dairy yogurt. It's available plain or fruit flavored and can be found in natural food stores. It must be refrigerated and should be used within a week of purchase. Use it in any way suitable for regular yogurt.

From The Food Lover's Companion, Fourth edition by Sharon Tyler Herbst and Ron Herbst. Copyright © 2007, 2001, 1995, 1990 by Barron's Educational Series, Inc.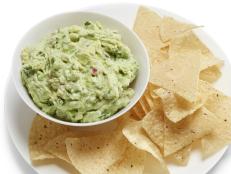 This refrigerator staple is the key ingredient in these dips, dinners, desserts and more.