Cooking method whereby food is placed on a rack or in a special steamer basket over boiling or simmering water in a covered pan. Steaming does a better job than boiling or poaching of retaining a food's flavor, shape, texture and many of the nutrients.

From The Food Lover's Companion, Fourth edition by Sharon Tyler Herbst and Ron Herbst. Copyright © 2007, 2001, 1995, 1990 by Barron's Educational Series, Inc.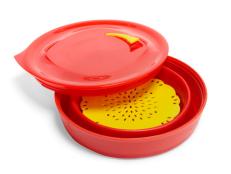 These new steamers make it easy to get your veggies.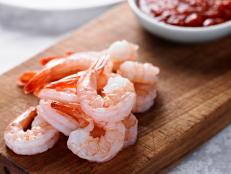 A step-by-step guide to steaming plump, juicy and flavorful shrimp.