A cocktail classically made with equal parts brandy or cognac and white crème de menthe. Other stinger versions can be made substituting another spirit or liqueur for the brandy or cognac, but the white crème de menthe is intrinsic to the drink.

From The Food Lover's Companion, Fourth edition by Sharon Tyler Herbst and Ron Herbst. Copyright © 2007, 2001, 1995, 1990 by Barron's Educational Series, Inc.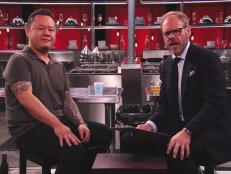 Watch Food Network's Cutthroat Kitchen: Alton's After-Show hosted by Alton Brown.