tandoori coloring; tandoori paste
Pronunciation: [tahn-DOOR-ee]

Available in Indian markets, this coloring is used to give foods the traditional red-orange tint of tandoor oven cooking. Tandoori paste can be rubbed directly onto the surface of meats; the powder is generally stirred into a marinade.

From The Food Lover's Companion, Fourth edition by Sharon Tyler Herbst and Ron Herbst. Copyright © 2007, 2001, 1995, 1990 by Barron's Educational Series, Inc.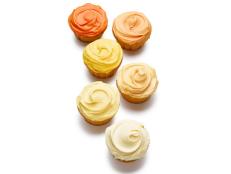 Make frosting in amazing new colors — with just a basic box of food coloring.