Pronunciation: [TAH-pahs]

Popular throughout Spain in bars and restaurants, tapas are appetizers that usually accompany sherry or other apéritifs or cocktails. They can also form an entire meal and can range from simple items such as olives or cubes of ham and cheese to more elaborate preparations like cold omelets, snails in a spicy sauce, stuffed peppers and miniature sandwiches.

From The Food Lover's Companion, Fourth edition by Sharon Tyler Herbst and Ron Herbst. Copyright © 2007, 2001, 1995, 1990 by Barron's Educational Series, Inc.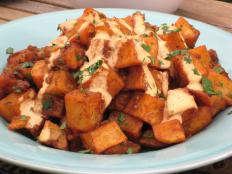 The Spanish small plates are ideal for getting lots of little bites into a meal.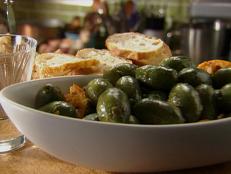 The last time I had tapas it took a while to pick which dishes we wanted (and to determine what exactly was in those dishes). The food was all delicious, but I realized that I should have done a bit more homework before I sat down to order. Here's what I learned and what you should know before going out for a meal of small plates.