Pronunciation: [TA-puh-nahd; ta-pen-AHD]

Hailing from France's Provence region, tapenade is a thick paste made from capers, anchovies, ripe olives, olive oil, lemon juice, seasonings and sometimes small pieces of tuna. It's used as a condiment and served with crudités, fish, meat, etc.

From The Food Lover's Companion, Fourth edition by Sharon Tyler Herbst and Ron Herbst. Copyright © 2007, 2001, 1995, 1990 by Barron's Educational Series, Inc.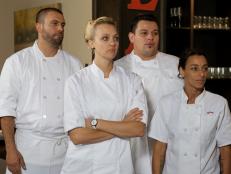 Get an update with the winning chef from Tapenade on Food Network's Chef Wanted with Anne Burrell.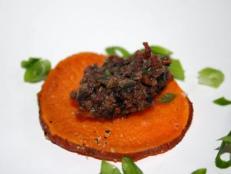 Easy, tasty, seasonal and festive – tote along this black and orange appetizer to your next holiday party.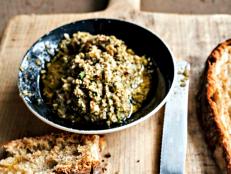 "When you cook at home, you know exactly what is going into the food you're eating," says David Lebovitz, who has been cooking and baking for most of his life, much of it in restaurants.