Also called sweet cucumber, the yellow-colored tea melon is tiny (2 inches long) and shaped like a cucumber. It has a sweet, mild flavor and a delightfully crisp texture. This mini vegetable is most often preserved, usually in honey and spices but sometimes in soy sauce. Tea melon is not sold fresh in the United States but can be found in preserved form in Asian markets. Once preserved, it goes by many names including Chinese pickle, preserved sweet melon, sweet tea pickle and pickled cucumber. Tea melon is usually served as a condiment or pickle and is also used to flavor various Asian dishes.

From The Food Lover's Companion, Fourth edition by Sharon Tyler Herbst and Ron Herbst. Copyright © 2007, 2001, 1995, 1990 by Barron's Educational Series, Inc.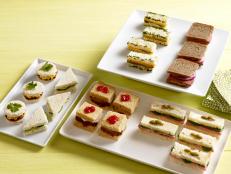 Food Network Magazine has given an old-fashioned favorite a fun new twist.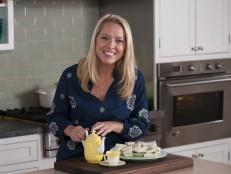 Perfect for a tea party, Melissa's finger sandwiches are fun to make with the kids.