The best-selling grape in the United States, the Thompson seedless is medium-size with a thin, pale green skin. It contains no seeds and has a sweet, rather bland flavor. Its peak season is from June to November. See also grape.

From The Food Lover's Companion, Fourth edition by Sharon Tyler Herbst and Ron Herbst. Copyright © 2007, 2001, 1995, 1990 by Barron's Educational Series, Inc.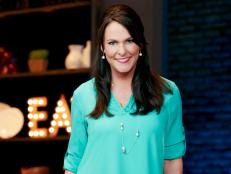 Get to know Joy Thompson, a finalist on Food Network Star, Season 12.