1. A large oval California table grape (also called Flame Tokay) with a thick red skin and bland-tasting flesh with seeds. Tokays are available from August through December. They're also sometimes used to make wine of the same name. 2. Tokay is also a sweet white wine from Hungary's Tokay region, which is made primarily from the Furmint grape. Boytrytis cinerea – infected grapes from the better vintages produce marvelous dessert wines that rival the best from France and Germany.

From The Food Lover's Companion, Fourth edition by Sharon Tyler Herbst and Ron Herbst. Copyright © 2007, 2001, 1995, 1990 by Barron's Educational Series, Inc.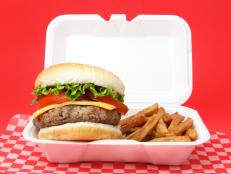 Find out why winter is the worst time to start a diet, the DASH diet takes top honors and red wine beats grape juice by a healthy measure.