Pronunciation: [vawl-oh-vahn]

Said to have been created by the famous French chef Carême, a vol-au-vent is a puff pastry shell that resembles a pot with a lid. It can be small (individual-size) or large (6 to 8 inches in diameter). The pastry is classically filled with a cream sauce–based mixture, usually of chicken, fish, meat or vegetables. The puff-pastry lid is set on top of the filling. This dish may be served as an appetizer or an entrée. The term vol-au-vent, "flying in the wind," refers to the pastry's incredible lightness.

From The Food Lover's Companion, Fourth edition by Sharon Tyler Herbst and Ron Herbst. Copyright © 2007, 2001, 1995, 1990 by Barron's Educational Series, Inc.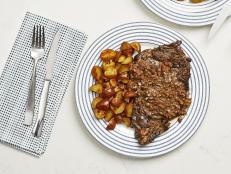 Here's how Alex Guarnaschelli's daughter, Ava Clark, turns meat and potatoes into a top-notch dinner.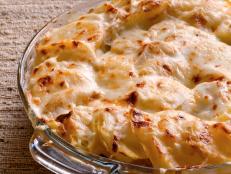 We talked to had the opportunity to speak with Ellie Krieger about her new book Comfort Food Fix. She tells us how we can eat our favorite comfort foods without worry.