Wheat germ, essentially the embryo of the berry, is a concentrated source of vitamins, minerals and protein. It has a nutty flavor and is very oily, which causes it to turn rancid quickly. Wheat germ is sold in both toasted and natural forms and is used to add nutrition to a variety of foods. Wheat germ oil, an extraction of the germ, is strongly flavored and expensive.

From The Food Lover's Companion, Fourth edition by Sharon Tyler Herbst and Ron Herbst. Copyright © 2007, 2001, 1995, 1990 by Barron's Educational Series, Inc.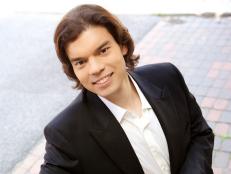 We spoke with Jason Tetro, AKA The Germ Guy about how to keep your kitchen safe during flu season, the importatnce of hand-washing and why kids should eat dirt.