n. 1. A gelatin-based dessert that's airy and light because of the addition of either whipped cream or stiffly beaten egg whites. Such desserts are usually made with fruit purée but can also be flavored with other ingredients such as chocolate or coffee. 2. Another name for a whisk. whip v.To beat ingredients, such as egg whites, cream, etc., thereby incorporating air into them and increasing their volume until they are light and fluffy.

From The Food Lover's Companion, Fourth edition by Sharon Tyler Herbst and Ron Herbst. Copyright © 2007, 2001, 1995, 1990 by Barron's Educational Series, Inc.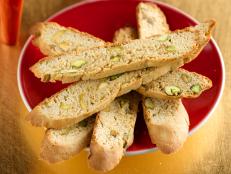 Homemade cookies are a great dessert option. They're portioned, easy to prepare and you control the ingredients. Here are some sweet Healthy Eats approved recipes, fancy enough for company, yet casual enough for an evening snack.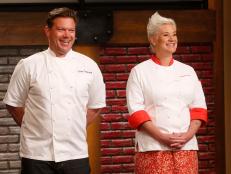 Worst Cooks in America returns for Season 8 with Anne Burrell and Tyler Florence, and a new batch of culinary misfits.