Pronunciation: [HWIHSK; WIHSK]

Also called a whip, this kitchen utensil consists of a series of looped wires forming a three-dimensional teardrop shape. The wires are joined and held together with a long handle. Whisks are used for whipping ingredients (such as cream, eggs, sauces, etc.), thereby incorporating air into them. They come in different sizes for different tasks and are most often made of stainless steel or tinned steel.

From The Food Lover's Companion, Fourth edition by Sharon Tyler Herbst and Ron Herbst. Copyright © 2007, 2001, 1995, 1990 by Barron's Educational Series, Inc.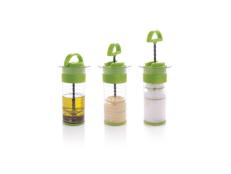 We're giving away one Qwik Wisk to one randomly-selected commenter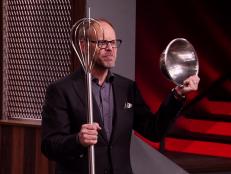 Watch this video to check out how the giant-whisk sabotage featured on Cutthroat Kitchen was approved for air, and learn what kind of experimenting had to be done in order to arrive at that conclusion.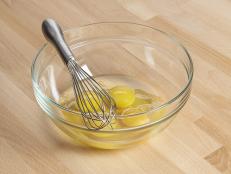 I like small whisks and I cannot lie ...