Learn How to Make an Omelet 01:22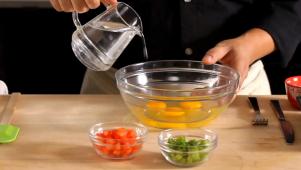 Now Playing
Learn How to Make an Omelet 01:22
In just a few easy steps, learn how to make the perfect omelet. The key to a fluffy omelet is including a little bit of water or milk with the whisked eggs. Fill your omelet with your favorite ingredients: cheese, spinach, mushrooms or ham all make for a tasty omelet. Make sure to have your toppings ready to go before you drop the egg mixture into a buttered, nonstick pan because cooking an omelet is a fast process!
Read More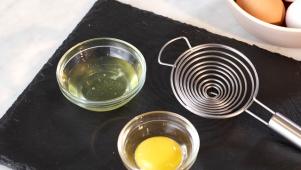 Now Playing
How to Separate Eggs 00:56
Get perfect whites and pristine yolks every time with our tips.