February 2013 Recipe of the Day
How to Cook the Perfect Linguine With Shrimp Scampi 03:06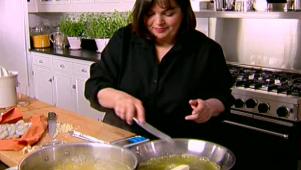 Now Playing
How to Cook the Perfect Linguine With Shrimp Scampi 03:06
Fast and tasty, shrimp scampi linguine makes a great summer lunch, and Ina Garten has the perfect recipe along with a few tips. A little salt in your pasta pot adds flavor, and by adding a little oil you can keep the pasta from sticking. For the sauce, add three tablespoons of olive oil, which has a high burning temperature, and three tablespoons of butter, which has lots of flavor. Add about one and a half tablespoons of garlic; don't cook the garlic by itself for more than about a minute or it could burn. Next, add peeled and deveined shrimp and cook for about five minutes. Salt and pepper the shrimp so it has lots of flavor when you add it to the pasta. Drain the water from the pasta, then add it to the shrimp and sauce. Last, add lemon zest, lemon juice and a sprinkling of red pepper flakes.
Get the Recipe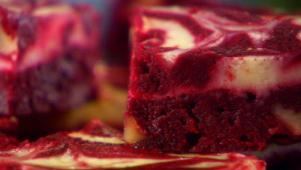 Now Playing
Red Velvet Swirl Brownies 03:15
Cream cheese swirls make red velvet brownies pretty enough for a party.