3 of a Kind: How Sustainable Lion Fish is Making a Splash
Chefs across the country are responding to oceanic issues by forgoing at-risk seafood and using alternatives like lionfish instead. Food Network has the scoop.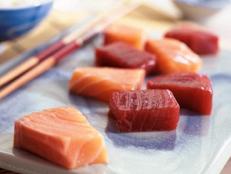 Fish is healthy eats but when it comes to shopping for it, things can get confusing. Learn how to make the smartest (and most eco-friendly) choices.