Anne Burrell's Molasses Cookies — 12 Days of Cookies
Celebrate the holidays with Anne Burrell's Molasses Cookies recipe.
Matt Armendariz, 2014, Television Food Network, G.P. All Rights Reserved
It's time for 12 Days of Cookies, Food Network's annual virtual cookie swap. Each day, visit us here on FN Dish for a peek at new holiday cookies, party-planning tips and top techniques from your favorite Food Network chefs for rolling, spooning, slicing, baking and decorating delicious sweet treats to give — or keep.
Anne Burrell's soft and chewy cookies are a little spicy and a little exotic. Roll the cookies in coarse sugar to make them super sweet with a crystal crunch.
Get Anne's Molasses Cookies recipe, and check out 12 Days of Cookies for dozens more recipes and holiday baking inspiration. Then, join the conversation: Tell us what you're baking this season and what your all-time favorite cookie is.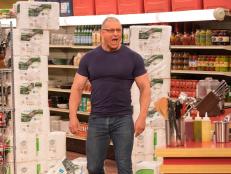 Get all the details on the upcoming premieres this weekend on Food Network.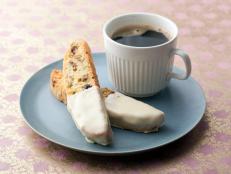 These light and crunchy Italian biscotti get their famed crispiness from a double baking process. Get Giada's recipe.