You can find lecithin in food and in supplements, but what is it and is it good for you? Find out more about this added ingredient and how it's used in the processing plant.
You will find lecithin in packaged foods and in supplements, but what is it exactly and is it good for you? Find out more about this added ingredient and what it does to your food.
Lecithin is a fatty substance that's naturally found in animal and plant tissue. Good sources of it include egg yolks and soybeans. If you look at the ingredients, you'll often find "soybean lecithin" listed on processed foods such as baked goods, margarine, chocolate and ice cream.
When used in foods, lecithin acts as an emulsifier, which means it keeps oil and water from separating out. In candy bars, it helps stabilize the cocoa and cocoa butter. It also makes fluffier cakes by creating a less sticky dough and helps the cake rise. It's sometimes a "wetting agent" that makes it easier to spread cake mixes in a pan after you add the liquid.
Experts consider lecithin to be safe, and it usually doesn't exceed more than 1% of a food product's total weight. You may also come across lecithin supplements, which some folks take for various conditions, including gallstones and high cholesterol (as always, ask your doctor before taking any supplements).
Lecithin contains the nutrient choline. Some companies are marketing choline supplements and claiming it will help increase mental focus, but there's there's not enough scientific evidence yet to validate these claims.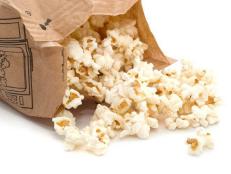 Before you pop your next bag of microwave popcorn, find out more about an additive used in some brands.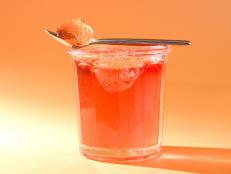 You've seen it on hundreds of labels and may have even used it in your own kitchen—learn all the need-to-know facts about this additive.