Throughout the eons, lemons have been used for a multitude of nonculinary purposes—as an epilepsy remedy, a toothpaste, an invisible ink and a bleaching agent as well as in witchcraft. Though it originated in Southeast Asia, the lemon is now cultivated in tropical and temperate climates around the world, with California leading production in the United States. This bright yellow citrus fruit is oval in shape, with a pronounced bulge on the blossom end. The flesh is juicy and acidic. The lemon can range in size from that of a large egg to that of a small grapefruit. Some have thin skins while others have very thick rinds, which are used to make candied lemon peel. Lemons are available year-round with a peak during the summer months. Choose fruit with smooth, brightly colored skin with no tinge of green (which signals underripeness). Lemons should be firm, plump and heavy for their size. Depending on their condition when purchased, they can be refrigerated in a plastic bag for two to three weeks. The lemon has a multitude of culinary uses for dishes sweet to savory, as well as a flavoring in many drinks. Few foods add such flavor magic as the simple lemon. Bottled and frozen lemon juice are also available in most supermarkets. The frozen juice is a passable substitute but the bottled product bears little resemblance to the real thing. Though the lemon is an excellent source of vitamin C (one provides 40 to 70 percent of the minimum daily requirement), it begins to lose its vitamin power soon after it's squeezed. There's a 20 percent loss of vitamin C after only 8 hours at room temperature or 24 hours in the refrigerator.

From The Food Lover's Companion, Fourth edition by Sharon Tyler Herbst and Ron Herbst. Copyright © 2007, 2001, 1995, 1990 by Barron's Educational Series, Inc.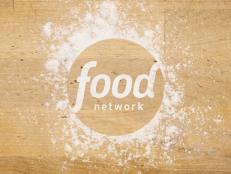 Learn the basics and advanced cooking techniques from Food Network with how-to advice on everything from cooking or carving a turkey to grilling corn.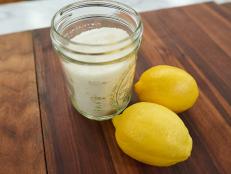 Spring is the perfect time to try fresh new ideas for foods you eat every day. Below are some of our favorite ways to get fresh…with LEMONS!