A mineral essential in building and maintaining bones and teeth, as well as in providing efficient muscle contraction and blood clotting. Calcium is found in dairy products, leafy green vegetables (such as spinach, turnip greens and broccoli), sardines and canned salmon with bones and rhubarb.

From The Food Lover's Companion, Fourth edition by Sharon Tyler Herbst and Ron Herbst. Copyright © 2007, 2001, 1995, 1990 by Barron's Educational Series, Inc.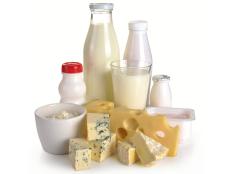 This important mineral does more than build bones. Find out why you need it and how much you need.