Greek mythology claims that mint was once the nymph Mentha. She angered Pluto's wife Persephone, who turned her into this aromatic herb, long a symbol of hospitality. There are more than 30 species of mint, the two most popular and widely available being peppermint and spearmint. Peppermint is the more pungent of the two. It has bright green leaves, purple-tinged stems and a peppery flavor. Spearmint leaves are gray-green or true green and have a milder flavor and fragrance. Mint grows wild throughout the world and is cultivated in Europe, the United States and Asia. It's most plentiful during summer months but many markets carry it year-round. Choose leaves that are evenly colored with no sign of wilting. Store a bunch of mint, stems down, in a glass of water with a plastic bag over the leaves. Refrigerate in this manner for up to a week, changing the water every two days. Mint is used in both sweet and savory dishes and in drinks such as the famous mint julep. Mint is available fresh, dried, as an extract, and in the form of oil of spearmint or oil of peppermint, both highly concentrated flavorings. Most forms can usually be found in supermarkets.

From The Food Lover's Companion, Fourth edition by Sharon Tyler Herbst and Ron Herbst. Copyright © 2007, 2001, 1995, 1990 by Barron's Educational Series, Inc.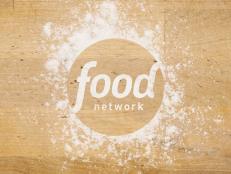 This page should redirect you to the peppermint candy cake template. If it does not redirect you automatically,
click here
.