Leaf lettuces are any of several varieties of lettuce with leaves that branch from a single stalk in a loose bunch rather than forming a tight head. The leaves are crisper and more full-flavored than those of the head lettuce varieties. Depending on the variety, leaf lettuce (also called looseleaf and Simpson lettuce) can range in color from medium to dark green; some have red-tipped leaves. Among the more popular leaf lettuces are frilly red leaf and crinkly green leaf. In general, leaf lettuce is more perishable than head lettuce. Choose bunches with crisp, evenly colored leaves with no sign of wilting or yellowing. As with all greens, leaf lettuce should be washed and either drained completely or blotted with a paper towel to remove any excess moisture before being refrigerated in a plastic bag. It will keep this way up to about three days.

From The Food Lover's Companion, Fourth edition by Sharon Tyler Herbst and Ron Herbst. Copyright © 2007, 2001, 1995, 1990 by Barron's Educational Series, Inc.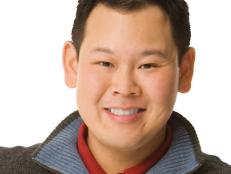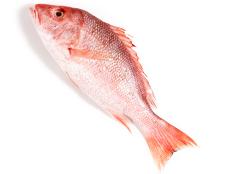 A guide to buying and preparing red snapper.