Favored by skiers and cold-weather captives, the Tom and Jerry is a hot drink made with beaten eggs, hot milk or water, liquor (such as brandy, bourbon or rum), sugar and spices. It's served in a large mug and usually sprinkled with grated nutmeg. The drink takes its name from the principal characters in the early 19th-century novel, Life in London.

From The Food Lover's Companion, Fourth edition by Sharon Tyler Herbst and Ron Herbst. Copyright © 2007, 2001, 1995, 1990 by Barron's Educational Series, Inc.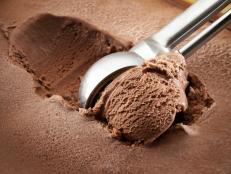 If you love ice cream — like, really love it — then this is the day you've been waiting all year for.