Pronunciation: [AN-uh-hime]

Named after the California city, the generally mild Anaheim is one of the most commonly available chiles in the United States. It is usually medium green in color and has a long, narrow shape. The red strain is also called the chile Colorado. Anaheim chiles can be purchased fresh or canned and have a sweet, simple taste with just a hint of bite. Anaheims are frequently stuffed and commonly used in salsas. The dried red variety are those used for the decorative ristra, a long string (or wreath) of chiles.

From The Food Lover's Companion, Fourth edition by Sharon Tyler Herbst and Ron Herbst. Copyright © 2007, 2001, 1995, 1990 by Barron's Educational Series, Inc.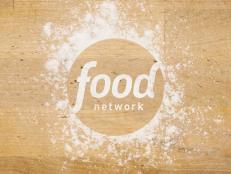 Find 1000s of Food Network's best recipes from top chefs, shows and experts. And watch videos demonstrating recipe prep and cooking techniques.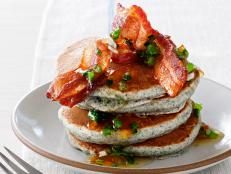 Fiery flapjacks from a West Virginia reader came out on top in our chile pepper-themed contest.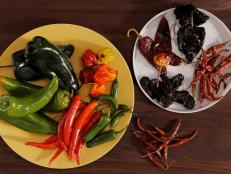 Get tips for cooking with and preparing fresh and dried chiles.