The large, pliable leaves of the banana plant, used in the cooking of Mexico, Central and South America, the Caribbean and Southeast Asia to wrap food (rice, vegetables, meat or fish) to be baked or steamed. Banana leaves are available in Latin and Asian markets. Choose fresh looking leaves with no signs of browning. Refrigerate, tightly wrapped in a plastic bag, for up to 1 week; freeze for up to 6 months. Rinse the leaves well before using and cut out the leaf's spine. Soften by dipping into boiling water. The leaves may then be cut into appropriate-size portions before wrapping food.

From The Food Lover's Companion, Fourth edition by Sharon Tyler Herbst and Ron Herbst. Copyright © 2007, 2001, 1995, 1990 by Barron's Educational Series, Inc.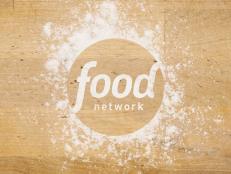 Learn the basics and advanced cooking techniques from Food Network with how-to advice on everything from cooking or carving a turkey to grilling corn.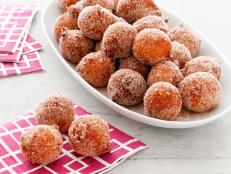 A Pennsylvania reader's dressed-up doughnuts came out on top in our banana-themed contest.