This sweet dates back to the Middle Ages, when fair ladies presented the rather hard, honey-spice bread as a favor to dashing knights going into tournament battle. In those days, gingerbread was intricately shaped and decorated, sometimes with gold leaf. Today, gingerbread generally refers to one of two desserts. It can be a dense, ginger-spiced cookie flavored with molasses or honey and cut into fanciful shapes (such as the popular gingerbread man). Or, particularly in the United States, it can describe a dark, moist cake flavored with molasses, ginger and other spices. This gingerbread "cake" is usually baked in a square pan and often topped with lemon sauce or whipped cream.

From The Food Lover's Companion, Fourth edition by Sharon Tyler Herbst and Ron Herbst. Copyright © 2007, 2001, 1995, 1990 by Barron's Educational Series, Inc.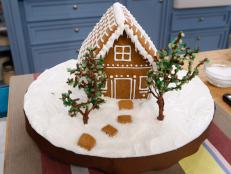 Some clever tips for creating the best gingerbread house on the block, courtesy of The Kitchen.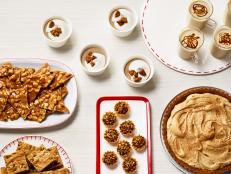 Make some fun sweets with this favorite holiday flavor.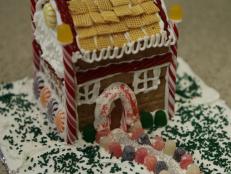 Follow these step-by-step instructions for how to make the world's easiest gingerbread house.