Particularly popular in England (where it's also known as light treacle), this liquid sweetener has the consistency of corn syrup and a clear golden color. It's made from evaporated sugar cane juice and has a rich, toasty flavor unmatched by any other sweetener. Golden syrup, the most readily available brand being Lyle's, can be found in some supermarkets and many gourmet markets. It can be used as a substitute for corn syrup in cooking and baking, and for everything from pancake syrup to ice cream topping.

From The Food Lover's Companion, Fourth edition by Sharon Tyler Herbst and Ron Herbst. Copyright © 2007, 2001, 1995, 1990 by Barron's Educational Series, Inc.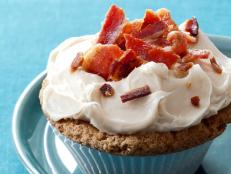 Breakfast-inspired cupcakes from a Texas reader came out on top in our maple-syrup-themed recipe contest.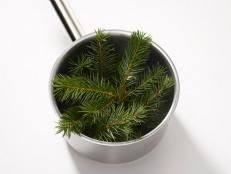 Learn how to cook your Christmas tree with this guide on making pine syrup from Food Network Magazine.