Pronunciation: [hah-lah-PEH-nyoh]

Named after Jalapa, the capital of Veracruz, Mexico, these smooth, dark green (scarlet red when ripe) chiles range from hot to very hot. They have a rounded tip and are about 2 inches long and ¾ to 1 inch in diameter. Besides their flavor, jalapeños are quite popular because they're so easily seeded (the seeds and veins are extremely hot). They're available fresh and canned and are used in a variety of sauces, sometimes stuffed with cheese, fish or meat, and in a multitude of dishes. In their dried form, jalapeños are known as chipotles.

From The Food Lover's Companion, Fourth edition by Sharon Tyler Herbst and Ron Herbst. Copyright © 2007, 2001, 1995, 1990 by Barron's Educational Series, Inc.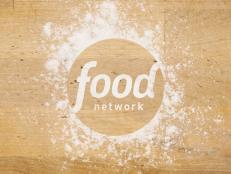 Find 1000s of Food Network's best recipes from top chefs, shows and experts. And watch videos demonstrating recipe prep and cooking techniques.