Also called a knaidel (pl. knaidlach), this small, round dumpling is made with matzo meal, eggs, chicken fat and seasonings. Matzo balls are usually cooked and served in chicken soup.

From The Food Lover's Companion, Fourth edition by Sharon Tyler Herbst and Ron Herbst. Copyright © 2007, 2001, 1995, 1990 by Barron's Educational Series, Inc.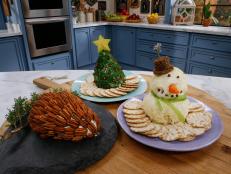 Who says cheese balls have to be round? For your next party, try one of these holiday-themed shapes—complete with decorations—to give your cheese ball a festive look.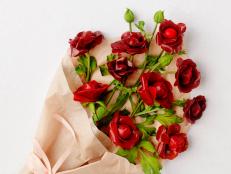 How to make an edible gum-ball bouquet.