A small, bowl-shaped tool used to cut round- or oval-shaped pieces of melon. The best melon ballers are rigidly constructed with wood or metal handles and sharp-edged, stainless-steel bowls, which come in a range of sizes, from about ¼ inch to 1 inch.

From The Food Lover's Companion, Fourth edition by Sharon Tyler Herbst and Ron Herbst. Copyright © 2007, 2001, 1995, 1990 by Barron's Educational Series, Inc.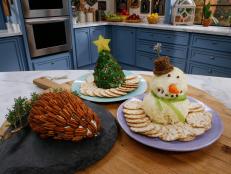 Who says cheese balls have to be round? For your next party, try one of these holiday-themed shapes—complete with decorations—to give your cheese ball a festive look.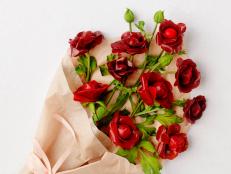 How to make an edible gum-ball bouquet.