There are several types of dates found on today's food packaging. Such dates are not typically safety dates, but are used primarily to assist purchasers in determining when a product is at its best quality and to help retailers determine display life. The term open dating refers to the use of a calendar date as opposed to a code. Closed (coded) dates are packing numbers used by the manufacturer to assist in rotating stock and tracking products. Pack date refers to when the product was packaged. Sell-by date advises the purveyor how long to display a product; shoppers should buy the product by that date or choose another one. The use by date, or best if used by (or before) date, is determined by the manufacturer and is the date after which the food is no longer considered to be at peak quality, though it certainly still should be safe to consume if handled properly. At this writing, the United States has no uniform food dating system, and the use of such dates can vary from state to state.

From The Food Lover's Companion, Fourth edition by Sharon Tyler Herbst and Ron Herbst. Copyright © 2007, 2001, 1995, 1990 by Barron's Educational Series, Inc.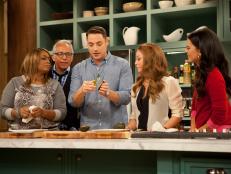 Find out where to purchase the utensils featured on each of The Kitchen's Tool Takedown segments.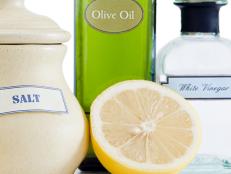 Non-toxic household cleaning supplies can be made with items likely to be found in your home.