The Infamous Shimmy: Duck Fat Will Never Be the Same Again
We're sorry, there seems to be an issue playing this video. Please refresh the page or try again in a moment. If you continue to have issues, please contact us here.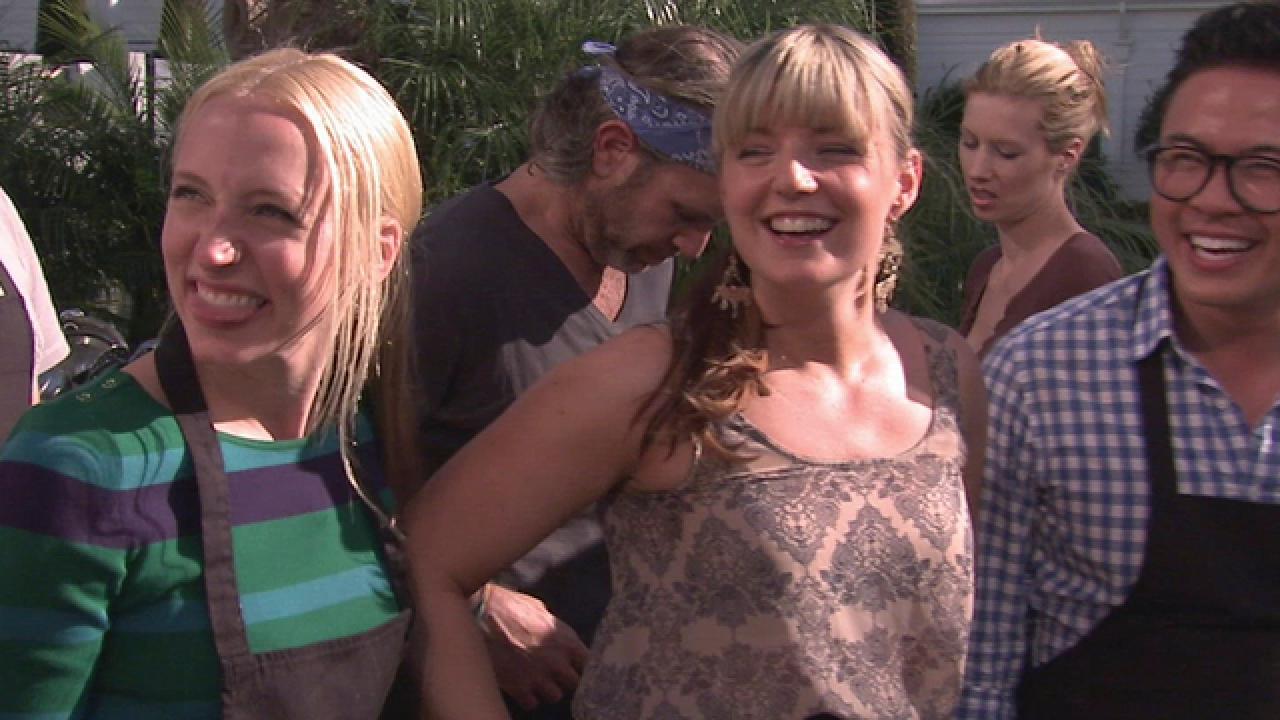 After watching Damaris Phillips' premiere performance last week, judge-mentor Bobby Flay had but one piece of advice for her: "Don't try to seduce us." It appeared as though she took that instruction to heart, but, unfortunately she let history repeat itself this week during the Burger Bash challenge, and it almost forced her week-two elimination.
Not long into her live cooking demonstration in front of the Selection Committee and an audience of 100 guests, Damaris once again resorted to uncomfortably suggestive body language as she described a key ingredient in her dish. She revealed duck fat to be the must-have addition to her pimento cheese burger, and she accompanied the announcement with a shoulder shake and shimmy that left the audience both grimacing and laughing — "at her," no less, according to Alton Brown.
Damaris realized almost immediately the mistake she'd made, explaining, "When I get nervous, I default to being awkwardly sexy sometimes." Come evaluation, she knew she'd be in for harsh feedback: "My presentation was crap. I went up there and did exactly what the Selection Committee told me not to do." Bobby indeed doled out hard-to-hear criticisms, among them that her demonstration was "a little off-putting," and Damaris was simply unable to hold back tears in front of her peers and the mentors.
Click the play button on the video above to watch Damaris' now-infamous shimmy, then tell us in the comments below what you thought of her performance. Did it seem distasteful, or do you think it was all in good fun? Should Damaris have been sent home on account of her presentation?