Desperate Times: A Weekend With Big Chef, the Paarti Girl ... and Eva Longoria Parker
Now that the Star finalists are down to just five — can you believe it? — I'm finding myself pretty invested in a few of these guys. And I have a theory about who's best equipped at this point to get high marks from this Sunday night's guest judge Eva Longoria Parker!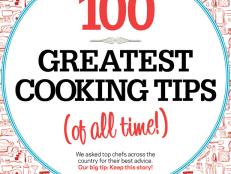 Food Network Magazine asked top chefs across the country for their best advice.