Barefoot Contessa Card Sharks Highlights 
Ina's Mini Linzer Cookies 05:01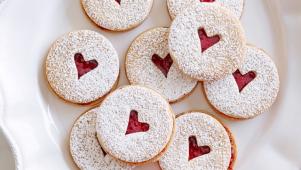 Now Playing
Ina's Mini Linzer Cookies 05:01
Ina Garten sweetens the pot with her Mini Linzer Cookies.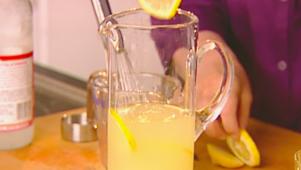 Now Playing
The Barefoot Contessa Shares Her Lemon Drop Cocktail Recipe 01:20
Ina Garten shares her simple recipe for the Lemon Drop cocktail. The first ingredient is two cups of vodka. She adds half a cup of freshly squeezed lemon juice and a quarter cup of super-fine sugar, then whisks it together. She adds slices of lemon to the pitcher then puts it in the freezer to chill. She serves it in martini glasses.