A Culinary Upbringing: The Mentors Talk Mentors
Hear from Bobby and Giada, as well as other chefs, as they reveal their own culinary mentors and share what they've learned from them.
To the 12 hopefuls beginning their Star journeys on June 7, Bobby Flay and Giada De Laurentiis are the ultimate mentors, boasting decades' worth of both culinary and television experience that only a Food Network star can offer. But before Bobby and Giada claimed their places in the Star spotlight, they, too, relied on mentors to teach them, both in the kitchen and on Food Network. It's these personal and professional figures who helped them build the careers they now have and who ultimately gave them the tools to mentor the incoming class of Food Network Star finalists.
Click here to launch the gallery and hear from Bobby, Giada and more chefs, like Alex Guarnaschelli and Michael Symon, as they reflect on their most-meaningful mentors and reveal what they learned from them along the way.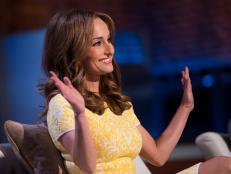 In an exclusive interview, Giada dishes on how she and Bobby approach their roles as mentors to the 12 Food Network Star finalists.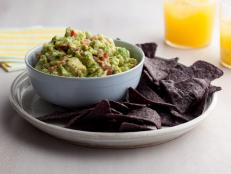 Host a Food Network Star viewing party with easy recipes for eats and drinks from Star mentors Alton Brown, Bobby Flay and Giada De Laurentiis.