Quiz: How Good or Bad a Baker Are You?
Take the quiz to find out if you're a contender for baking Boot Camp, and see where you'd fall on the spectrum from worst to best.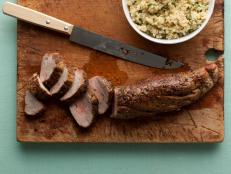 There has been controversy lately about whether pork is healthy or safe to eat. So you can make your own educated decision, we offer the nutrition facts on pork. Is it really the "other white meat"?