Emma Frisch , 30, is the girl next door who has traveled the world, and she has family members on five continents. Now residing in upstate New York, Emma is a food blogger and business owner, and she believes anyone can become a good cook. Read on below to hear from Emma, and learn about her style of cooking and thoughts on the competition.
Describe your cooking style or culinary point of view — in one sentence, if you can.
Emma: My culinary point of view is that anyone can become a more natural and confident cook by learning how to make American comfort food and freshening classic recipes with their own twists. And the way they learn how to do that is simplifying their shopping and finding the best-tasting ingredients at the best prices and freshest ingredients.
What are you most looking forward to in this experience?
Emma: What I'm most looking forward to taking away is new friendships that I will make with the other finalists. I think that I'm going to learn a lot from everyone here. And I want to have a great time. I feel like this is a once-in-a-lifetime experience and a total adventure. And the way they learn how to do that is simplifying their shopping and finding the freshest, best-tasting ingredients at the best prices.
How did you prepare for the competition?
Emma: Well, there wasn't much time. And I'm an entrepreneur, so I'm working on three or four different projects at one time. So I squeezed in as much cooking as possible. And my husband would actually (before I prepared dinner) ... he'd say: "OK, you have 30 minutes. I'm going to put three ingredients on the counter. Go!" … So that's probably the way I prepared technically the most. But I also just tried to spend as much time with friends and family, because that's who I feel energized and supported by. And it's the most-important thing to me, and I knew I wouldn't be able to see them for a long time.
Which mentor are you most excited to learn from?
Emma: I'm really excited to learn from all of them. I think every mentor has something really unique I could learn. I connect with Giada's cooking the most. … And I also really love Alton's brilliance around creating shows that are entertaining and really educational and get people hooked on this idea of food being fun. So I'm interested in learning more from him about how I can bring that to TV.
Which mentor do you find to be the most intimidating?
Emma: At first I thought Alton would be the most intimidating 'cause he's comedic, but he's also harsh. But I value his opinion so much, and I know that he's had success in creating his own shows. So I'm not sure. Bobby, for me it's harder to read what he's actually thinking, but he's calmer in tone, so it's less intimidating when he's giving feedback. So I don't know. I'm really going to take all of their feedback equally and in strides.
What is one thing you most want to convey to the judges about you, your food or your would-be show on Food Network?
Emma: I really want to convey to the judges that I have the "it" factor, which I think is confidence, personality and credibility. And my experience working my way through the food system has really taught me that finding the freshest ingredients is going to be the best way to create a recipe and [to] help simplify the approach we often take to cooking, which is finding a recipe out of all the overwhelming choices that are on the Internet or in cookbooks. So I have what it takes in terms of years of practice and working, developing tons of recipes, and this experience of knowing how to find the best ingredients. And I think that pairs really nicely and gives Americans a simple and enjoyable way to cook and make unforgettable food.
What's your Achilles' heel ingredient, one that you hate to work with?
Emma: I don't think I have an Achilles' heel ingredient. I am willing to work with and try anything. I'm just always interested in how an ingredient tells a story about a culture or what personality it's also going to bring to a dish.
What's your guilty pleasure food?
Emma: Chocolate, of course
What's your favorite late-night snack?
Emma: Popcorn. Or, if I'm having a late-night snack, it's because I'm not falling asleep. And my nonna taught me that warm milk with honey is the best thing 'cause your stomach will feel like it's digesting something, but actually the melatonin in the milk and with the honey lulls you to sleep.
What's one must-have at your last supper?
Emma: A must-have dish is probably what all my siblings and I call Momma's Favorite Pasta. It's penne pasta, and it's mixed with tons of garlic and diced tomatoes that have been seeded and soaking in olive oil, salt, fresh mozzarella, fresh basil, and if you want some protein, you could put chicken. And it's delicious hot and cold. It gets better with age, and it's always a hit no matter what, and it's so simple.
Ketchup, mustard or mayonnaise? Mustard
Chocolate or vanilla? Chocolate
Bagels or doughnuts? Bagels
Cream cheese or butter? Butter
French fries or onion rings? French fries
Burgers or hot dogs? Burgers
Waffles or pancakes? Pancakes
Click the play button on the video below to hear from more Emma.
We're sorry, there seems to be an issue playing this video. Please refresh the page or try again in a moment. If you continue to have issues, please contact us here.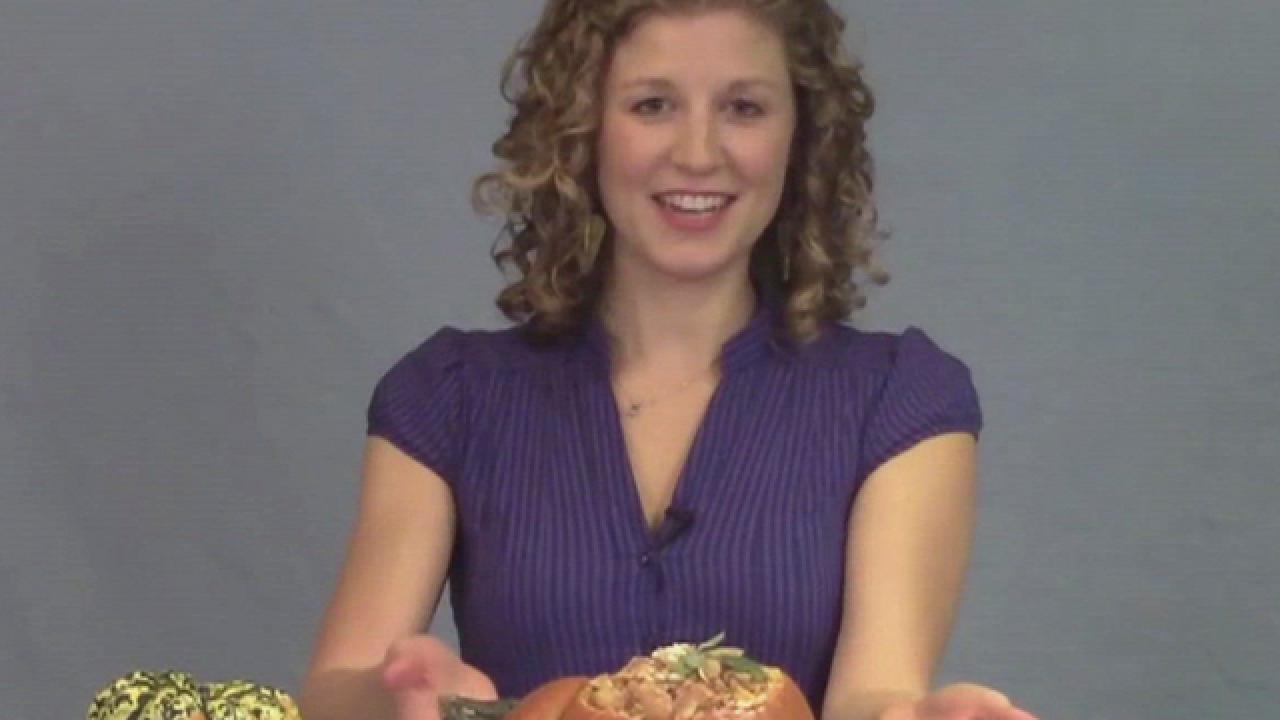 It's going to be a summer of heated competition as Food Network Star gears up for its most-explosive season yet, a 10th year of putting hopeful rivals through the job interview of their lives. To make it to August and ultimately land a sought-after television career — Food Network show host — finalists will have to impress mentor-judges Alton Brown, Bobby Flay and Giada De Laurentiis with the coveted combination of cooking chops and on-camera charm. Season 10 kicks off Sunday, June 1 at 9|8c, but before then, FN Dish is introducing fans to all of the contestants. This year's crop of competitors boasts business owners, executive chefs, world travelers and farm-to-table enthusiasts — not to mention fiery personalities, over-the-top entertainers and undeniable competitive spirits. Check back every day to meet another finalist, then learn more about each of them by checking out their casting videos.