WATCH: 2 Cringe-Worthy Presentations That We Can't Unsee
Watch Monterey's and Ana's unforgettable performances on this week's episode of Food Network Star.
We're sorry, there seems to be an issue playing this video. Please refresh the page or try again in a moment. If you continue to have issues, please contact us here.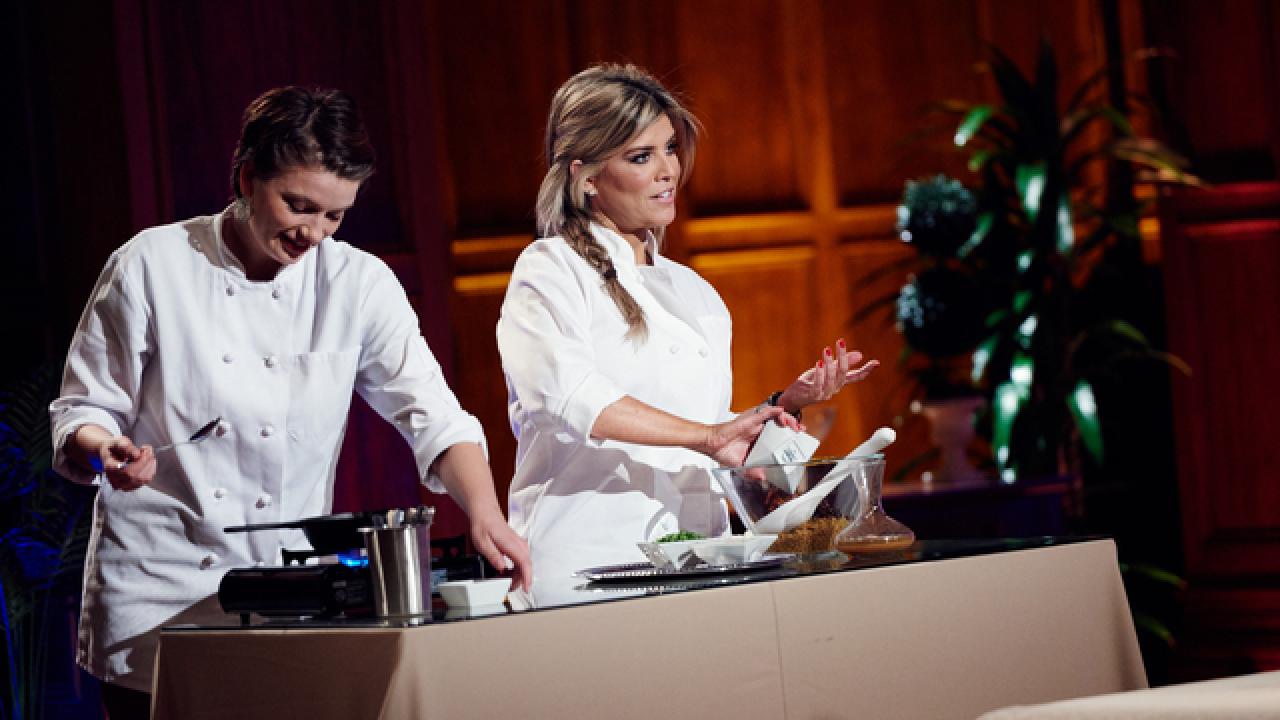 You know those moments on TV that make you wince and curl up into a ball as you watch the action unfold through your fingers over your eyes? That happened not once but twice during this week's episode of Food Network Star. The stakes were high as finalists cooked for VIP hotel guests Jesse Tyler Ferguson, of Modern Family fame, and YouTube's Hannah Hart, and not everyone handled their nerves well.
As Monterey put the finishing touches on her sea bass dish during her tableside presentation, Bobby asked for details of the plate, to which Monterey simply replied, "Be patient." That's the retort to end all retorts, right? It was as uncomfortable as it sounds.
And not long after, Monterey was back in the spotlight, this time helping Ana with her dishes — and gaining an unfortunate nickname in the process. "Nut girl! Are you burning my nuts?" Ana questioned Monterey. Even the mentors couldn't help but laugh. And with Ana's obvious nervous energy added to the mix, the situation turned awkward — quickly.
Click the play button on the video above to watch both moments unfold.
Watch the second episode of Star Salvation unfold and see how returning hopefuls Aaron and Yaku, plus newcomer Monterey, handled the speed bumps in the battle this week.
Watch the latest episode of Star Salvation to see who failed to adequately transform avocados.