Total:

8 hr 40 min

Active:

40 min
Yield:

6 servings (18 sliders)
Total:

8 hr 40 min

Active:

40 min
Yield:

6 servings (18 sliders)
Pulled Pork:
Pineapple Slaw: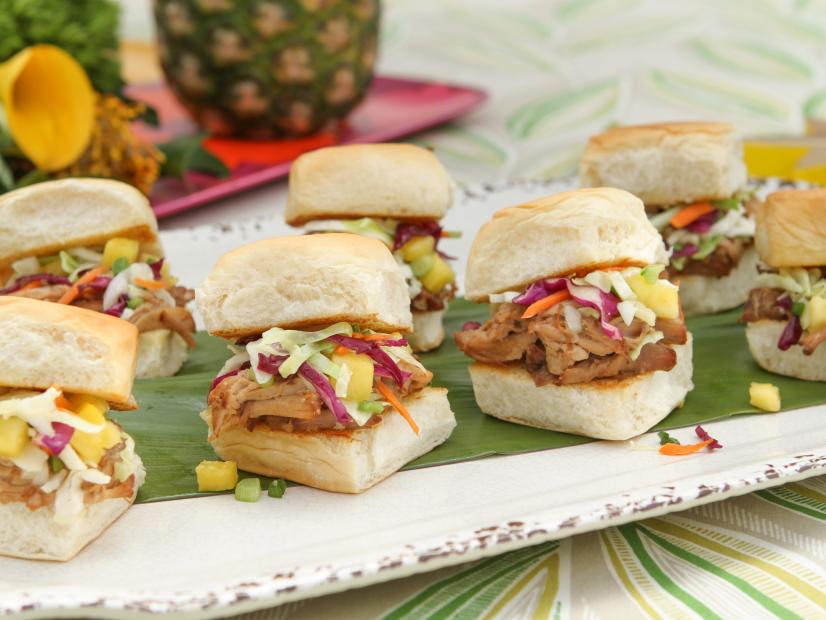 Special equipment:
a 6- to 7-quart slow cooker
For the pulled pork: Sprinkle the pork with salt and add to a 6- to 7-quart slow cooker, along with the ketchup, soy sauce, honey, ginger, sesame oil and garlic. Cook on low until completely tender, about 8 hours.
Shred the pork into small pieces and toss in the sauce to coat. Add salt to taste.
For the pineapple slaw: Whisk together the oil, vinegar, honey and 1/2 teaspoon salt in a large bowl. Add the coleslaw mix, pineapples, jalapenos and scallions and toss to coat.
Make slider sandwiches with the sweet rolls, pulled pork and pineapple slaw.