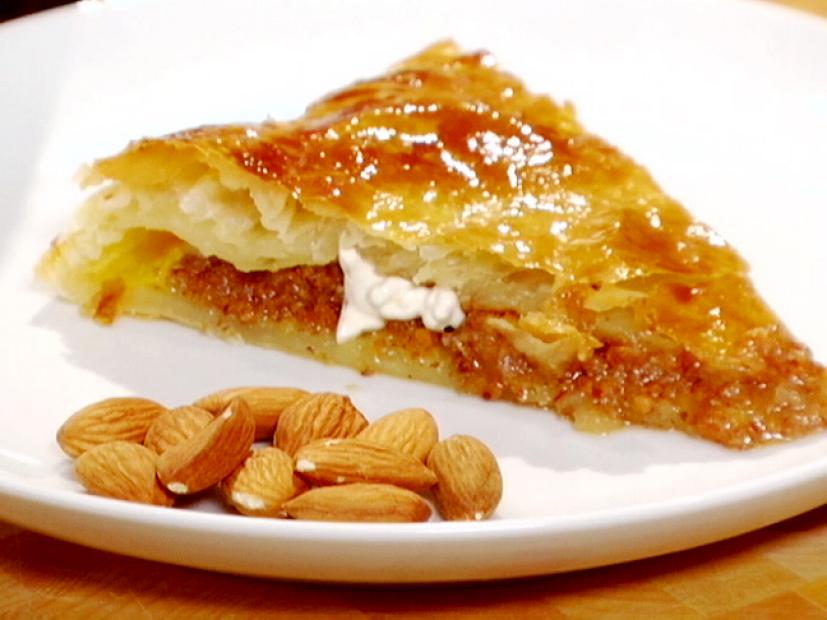 Special equipment:
1 miniature rabbit figurine (heat-proof)
In a large bowl whip the butter with a hand mixer until completely smooth. Add sugar and "cream" them together until the ingredients are thoroughly combined. Add the egg and the egg yolk and mix until blended. Scrape down the sides of the bowl occasionally to make sure everything is being integrated. Remove the bowl from the mixer and use a spatula to fold in the almonds, flour, almond extract, vanilla extract and orange liqueur. Stir until thoroughly combined. Stir the rabbit figurine into the filling. 
Place the 11-inch round circle of puff pastry flat on a baking sheet lined with parchment paper. Use a pastry brush to brush the edge with the egg wash. Put the filling in an even mound in the center of the round leaving the edge clean. Gently lift the 12-inch round and place it over the filling and the bottom round so the edges match up. Press down on all of the edges so the egg wash acts as a glue to stick the top and bottom together. Using the tines of a fork, "crimp" around the edges to seal the top shut. Brush the top with any remaining egg wash. 
Preheat the oven to 400 degrees F. 
Place the cake in the refrigerator to firm up slightly as the oven heats, about 15 minutes. Place the baking sheet in the center of the oven and bake until golden brown, about 20 to 25 minutes.
Check on the cake after 10 minutes to make sure it is not browning too quickly. The cake should puff up slightly as it cooks and then shrink again once it cools. This is a cake that should only be served once it has cooled. Slice it at the table in front of your family, friends and the person who gets the rabbit in their slice is the winner of the hunt!