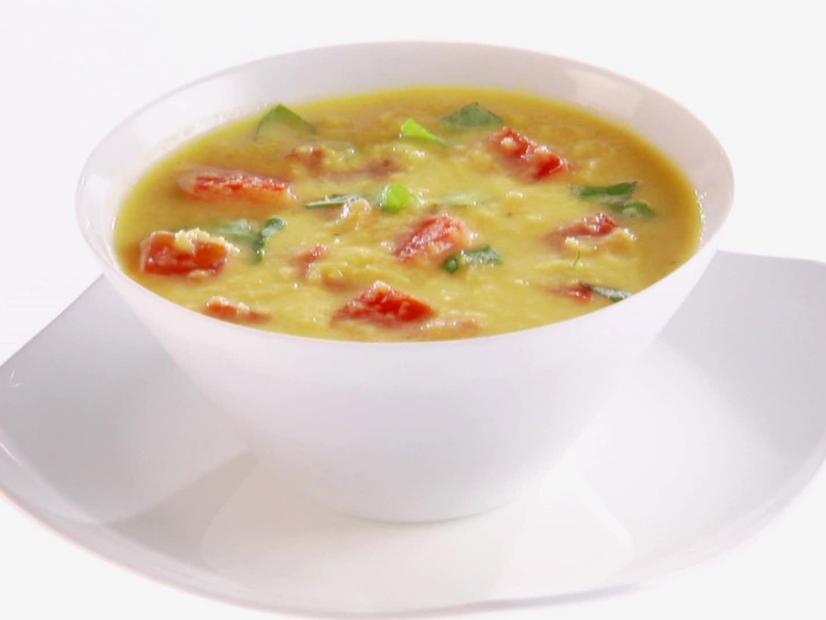 In a 3-quart saucepan, heat the oil over medium-high heat. Add the shallots, salt and pepper. Cook, stirring occasionally, until soft, about 3 minutes. Place the cooked shallots, corn and chicken stock in a blender. Blend until smooth.
Pour the corn mixture back into the saucepan. Bring the mixture to a simmer over medium heat. Cook for 5 minutes, stirring occasionally. Remove the pan from the heat and stir in the tomatoes and basil.
Ladle the soup into bowls and serve.
To seed the tomatoes, cut them in half horizontally and using a small dessert spoon, scoop out the seeds and discard.