So it seems a tad early to me, but Giada thinks the Star action has already reached a point where the "real contenders" are about to cut loose from the "don't-quite-cut-its." Here's the catch: It may not be who you'd expect. Check out her philosophy on the concept of finalist potential ....
Giada's Extra: Ep. 2
00:50
Giada talks about how much she enjoys watching contestants blossom.
Think that's valid? Or way off track?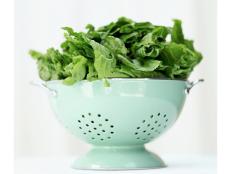 Last week, we got an upgrade: Healthy Eats is now hosted at our parent site, FoodNetwork.com. But we haven't changed our wholesome approach to food, or lost any of the great recipes and tips you've come to expect from us. Find out what everyone's saying about the move, and check out some of our readers' latest recipe suggestions.