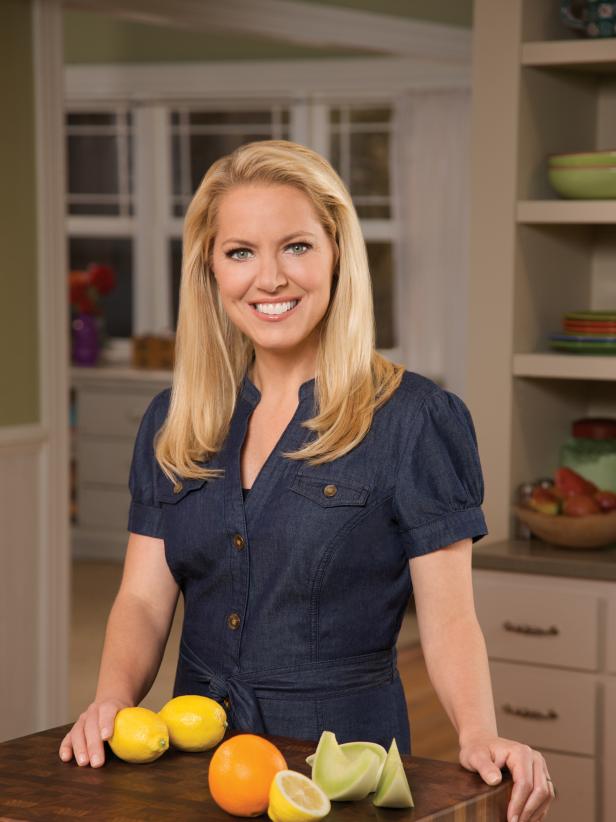 Melissa D'Arabian, 10 Dollar Dinners with Melissa D'Arabian
Melissa D'Arabian - HOST as seen on Food Network, 10 Dollar Dinners with Melissa D'Arabian, Season 4. On her daytime cooking series, season five winner of The Next Food Network Star and stay-at-home mom, Melissa d'Arabian, shows viewers how to incorporate creative and tasty meals into their budgets by sharing her tried-and-true recipes. With countless tips to save time and money in the kitchen, she keeps her $10 promise in every episode: four people, ten bucks, infinite possibilities. From approachable Parisian and Moroccan menus to sophisticated upgrades for everyday chicken and pork, Ten Dollar Dinners with Melissa d'Arabian demonstrates home cooking at its finest.
Anders Krusberg, 2011, Television Food Network, G.P.
Melissa d'Arabian won Star season 5 and has been loving her Food Network adventure ever since. You can catch new episodes of her show, Ten Dollar Dinners on Sunday mornings at 9am/8c. As a Star veteran watching from her couch at home, Melissa shares her insider's take on what went down each week.
Oh, Orchid. Last time I felt this way Pia Toscano was singing over credits without a shot at the judges' save. Here is why I am so blue: I think Orchid really could have won and she just got in her own way. I hesitate to write that because I imagine her reading this, kicking herself instead of making peace with the outcome. Not that I presume the finalists are at home clinging to every word I write, but I also know that the ability to Google one's own name and get actual results beyond a random high school swimming score is a temptation that is too strong to abandon for at least a few months. So I'll go out on a limb and guess that Orchid is reading this.
Jeffrey was the Orchid of my season. He came out strong, winning the first challenge, and becoming right away the one to beat. But while Orchid and Jeffrey both came out swinging, they didn't manage to up their game enough. This highlights a key success objective in job interviews (because remember, FNS is simply an extended, televised job interview):Show you are teachable. Show that you learn and know enough about yourself that you can take direction and feedback and get better. Because no matter how good a front-runner is right off the bat, "week one good" is never as good as you will want to be on your own show. How good you are today will pique someone's interest; how good you show you can be next year will seal the deal. You have to find a way to own your current expertise while also being teachable. That's the sweet spot in the world of job interviews.
Note the difference between being teachable and being a student. You must bring expertise to the table, and you must know who you are so that you don't just take any feedback and try to morph yourself inorganically into what you think others want you to be. Whitney, Chris and even Justin D . (remember last week how he almost emulated Guy and how well that turned out) all have struggled with this. Even Mary Beth gets very intense and into "student mode" sometimes. I appreciate her serious listener side, but I love her so much more when she is more off the cuff.
I'll end with a final thought for all the finalists this week: Let go a little and enjoy the ride, win or lose. In life I find more success in turning around to face the direction the horse is going — you'll have a better view.
Next week: I thought I would answer some of YOUR questions about Food Network Star. What are you dying to ask about the experience or about life after winning? Ask me here and I'll include some of the questions next week.