A technique whereby meat is soaked in brine (saltwater), which tenderizes, moisturizes and flavors it, as well as reduces the cooking time. Brining is an age-old process that has recently enjoyed a resurgence in popularity. The trick is the right balance of salt—too little and it won't do any good, too much and the food will taste salty. Other liquids (such as apple juice, beer or wine) can replace all or part of the water in the brining mixture. Use a non-corrosive container just large enough to contain the food and brine to cover. Over-brining can make the meat mushy and exceedingly salty. After brining is complete, remove the meat and discard the liquid—it's too salty to be used in cooking. This technique turns beef and pork gray, so brown meats well before continuing to cook.

From The Food Lover's Companion, Fourth edition by Sharon Tyler Herbst and Ron Herbst. Copyright © 2007, 2001, 1995, 1990 by Barron's Educational Series, Inc.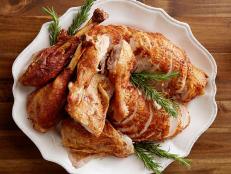 Prepare your holiday main event by locking in moisture.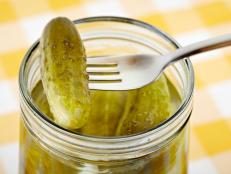 Pickle brine may be an effective, environmentally friendly alternative to rock salt as roadway ice melt.