Level:

Easy

Total:

2 hr 58 min
Prep:

20 min

Inactive:

2 hr 30 min

Cook:

8 min
Level:

Easy

Total:

2 hr 58 min
Prep:

20 min

Inactive:

2 hr 30 min

Cook:

8 min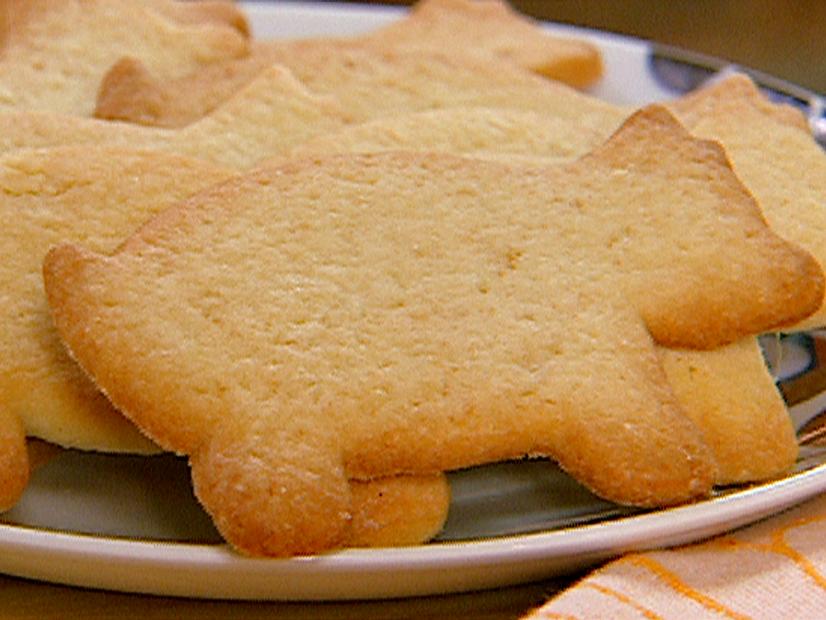 Sift together flour and salt into a bowl.
In the bowl of a standing mixer, add the butter and mix on medium-high until fluffy and light. Add the sugar and the eggs, 1 at a time, until and mix until combined. Add vanilla and cinnamon. Reduce the speed to low and gradually add the flour to the butter, sugar, egg mixture. Mix until batter looks smooth. Place dough onto a flowered cutting board and cut the dough into quarters, flatten and wrap with the plastic. Chill in the refrigerator for 2 1/2 hours.
Preheat oven to 350 degrees F.
With a rolling pin covered in flour, roll out dough quarters 1 at a time, on a floured work surface to 1/4 to 1/8-inch thick. Use a variety of cutters to cut out cookies. Transfer to a baking sheet lined with parchment and space cookies about 1 1/2-inches apart.
Bake cookies until they are golden brown, about 8 minutes. Using a using a spatula, transfer cookies to a wire rack to cool.