Level:

Intermediate

Total:

40 min
Prep:

15 min

Cook:

25 min
Level:

Intermediate

Total:

40 min
Prep:

15 min

Cook:

25 min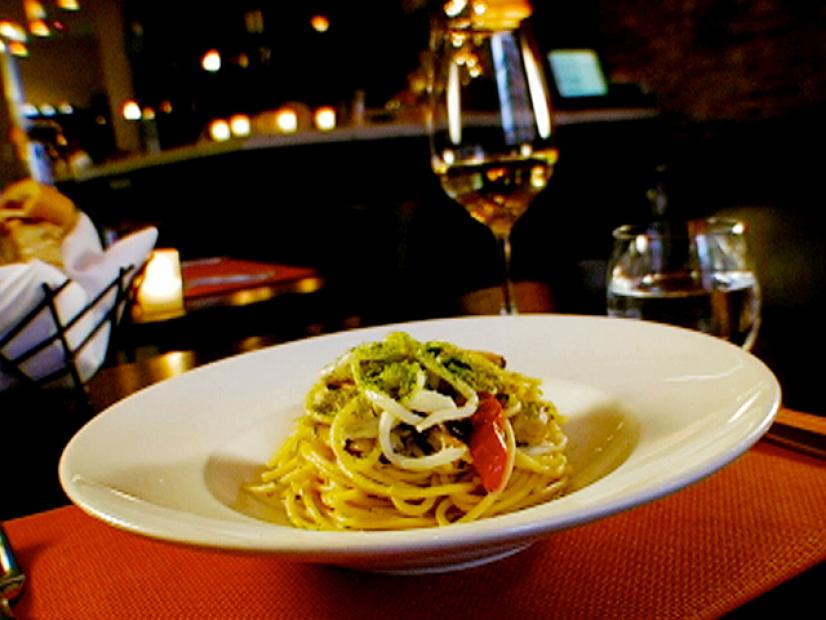 Cook the clams and mussels with 1/2 cup water until cooked. Reserve the liquid. Remove the meat from inside the clams and mussels; discard the shells.
In boiling salted water, begin cooking the spaghetti. Simultaneously, heat up the extra-virgin olive oil on medium-high heat in a large saute pan. Add the crushed red pepper and shaved garlic and slowly saute. Just when the edges of the garlic become lightly browned, remove the pan from the heat and add a large ladle (approximately 8 ounces) of the pasta cooking water to the saute pan. Put it back on the heat but do not increase the flame.
When the pasta is three-quarters of the way cooked, remove from the boiling water to the saute pan. Reserve the cooking liquid.
Continue cooking the spaghetti using the reserved pasta cooking liquid, as needed. Add more clam/mussels liquid to achieve creaminess. Just before the pasta is cooked, add the clams, mussels, squid, and shrimp. Finish cooking the pasta with all the seafood until al dente.
Remove the seafood pasta from the pan and toss with the sea urchin. Serve immediately.